Feel confident in supporting the diverse needs of the

students

in your class ... without the overwhelm.
Helping teachers support the diverse needs of students.
Hi, I'm Angela
For the last 20 years I have been working in classrooms alongside teachers providing school based Occupational Therapy services. I am a health professional who has always worked in schools so my whole career I have been bridging the gap between the health and educational needs of students.
My purpose is to help kids have the best start in life and help teachers focus on doing the work they love.
My work developing and implementing school based programs to streamline services between the health and education sectors have been used in Australia and Canada. These practices challenge the way children with additional and diverse needs are included in mainstream school settings. I love a good challenge!
With a commitment to forging new and innovative paths I was the National Manager of Community Engagement with a Local Area Coordination service for the roll-out of engagement and capacity building programs for the National Disability Insurance Scheme (NDIS) and was CEO of the child safety organization Kidsafe (NT).
My work, no matter the workplace, has always been to help children have the best start in life. Thanks for being here and joining me on this quest.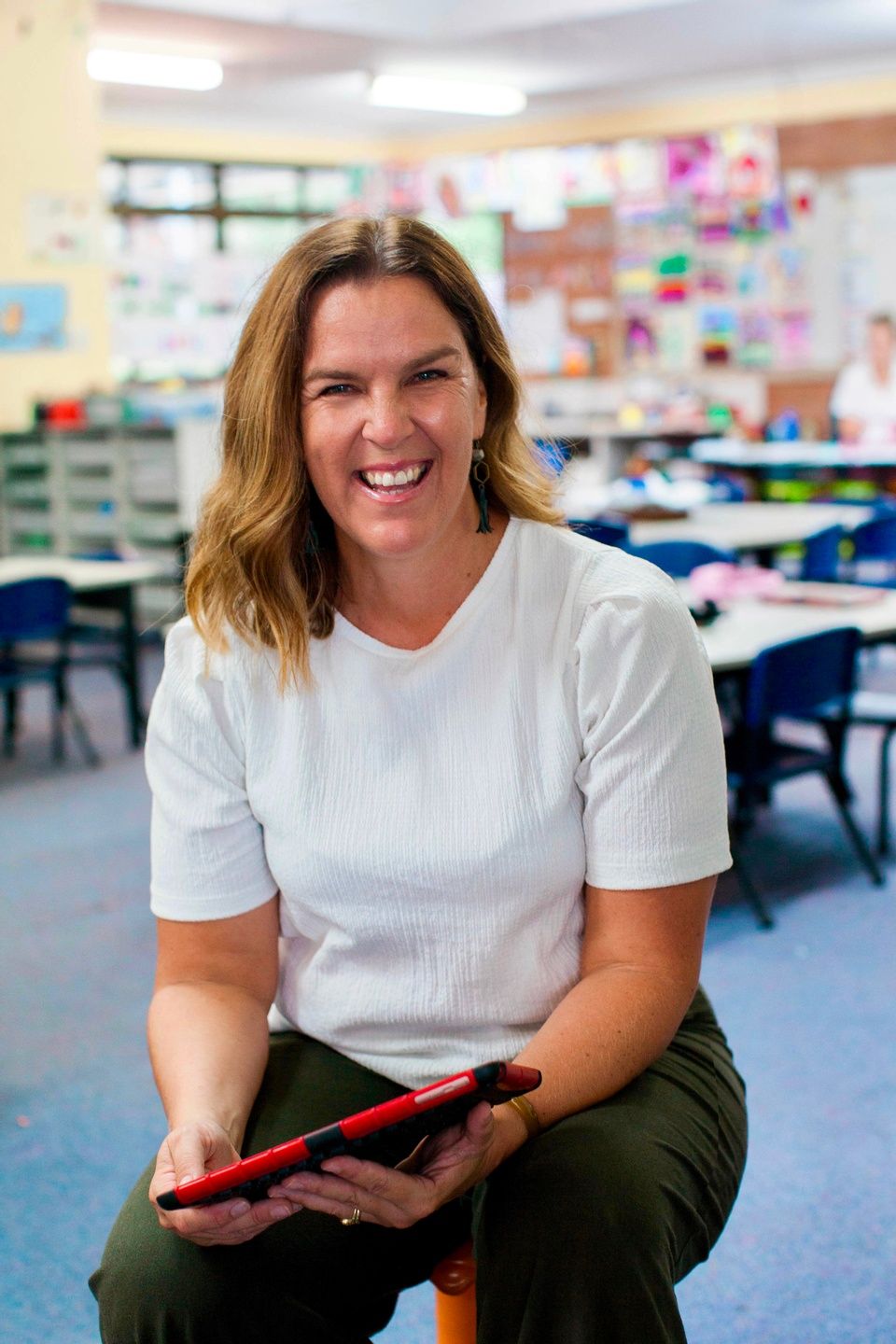 Mrs Lynne Pull, Principal St Anthony's Primary School, Kingscliff
"The pace of life these days contributes to a sense of always feeling like we have too much to do and not enough time to do it so we constantly feel overwhelmed, stressed and anxious. Collaborating with the expertise of a health professional such as Angela Lockwood has enabled all in the school community to realise how to be proactive in taking responsibility for our own health and well-being. Building community partnerships and working relationships between schools and health services enables us to provide additional support and resources for students and their families. We can learn so much from each other."
Diane Core, Additional Needs Teacher / School Psychologist



"Since Angela has been working within our school, there has been a difference in student performance in class since participating in Angela's programs. Angela works in liaison with parents, the teachers, executive staff and the school counsellor to develop a more multi-team approach to attend to students' needs. The outcomes are fantastic."
A Kid's Life Podcast
Through the A Kid's Life podcast Angela Lockwood's goal is to help us adults better understand the complexities of life as a kid. Angela and her guests share stories, reflections and simple strategies to support kids of all needs as they walk through life. Whether you're looking for inspiration, direction, guidance, tips or just a laugh, A Kid's Life Podcast is the place for you.
Listen Now
Join the community
Information delivered to your inbox that helps you stay focused and not get distracted!
We never spam. Your information is safe with us.